IRISH PREMIERE
Hans Block, Moritz Rieswieck, Germany, Brazil, 2018, 88'
There is a perception that social media are uncensored platforms, open and apolitical. This idea may exist because there is almost everything out there one could imagine, from bacon lampshades to noseflute recitals. The truth is: tens of thousands of moderators scan material 24/7 on social networks, each averaging 25 000 images per shift, making the snap judgement – delete or ignore. None of the big hitters is directly involved but sub-contract the work to companies based outside the US, in countries like the Philippines where hundreds of operators in booths, like battery hens, plough through porn, beheadings, crime scenes, bombings and other equally disturbing material that can inflict secondary trauma… on the operators. Shot in a staccato style that could be calledtech-interruptedthe film is portentous: who will tell me what I can watch in the future … master?
Please see note on parental guidance below
Hans Block is a German theater director, filmmaker and musician. He studied music at the University of Arts in Berlin and theater directing at Ernst Bush Academy of Dramatic Arts in Berlin. In 2014, Block became resident director and member of the Artistic Direction of the Box at Schauspiel Frankfurt.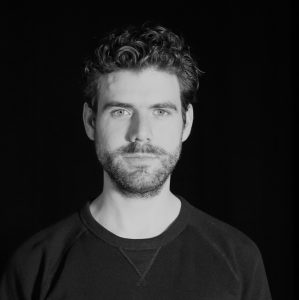 Mortiz Riesewieck is a German essay author, scriptwriter and director. He studied theater directing at Ernst Busch Academy of Dramatic Arts in Berlin. He also studied Economics as a fellow of the German Academic Schloarship Foundation and worked as an assistant director at Schaubuehne am Lehniner Platz in Berlin.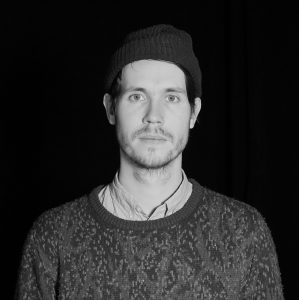 Director: Hans Block. Moritz Rieswieck
Producer: Christian Beetz, Georg Tschurtschenthaler
Camera: Axel Schneppat, Max Preiss
Editor: Philipp Gromov, Hansjörg Weißbrich, Markus CM Schmidt
Sound: Karsten Höfer
Music: John Gürtler, Jan Miserre, Lars Voges
Website: www.gebrueder-beetz.de/en/productions/the-cleaners
SCREENING TIME
Sunday 22nd July, 2.45pm, The RoadHouse Cinema (Q&A)

BOOKING YOUR GUTH GAFA TICKETS
Please book your tickets online through the'Book Your Tickets Online Now' tab on our menu bar. Once you book your ticket online you will be required to bring the ticket that was emailed to you, for entry to the film. You can print your ticket at home, or present your ticket to be scanned on your mobile phone at the door of the venue. It is recommended that you book your tickets in advance as there is no guarantee of tickets still being available at the box office, on the festival site. In order to secure a seat for the film of your choice we recommend you book in advance. However, if you wish to book your tickets at the festival please note that the festival box office takes cash only. The nearest ATM to Headfort House is in Kells Town (approx. 2kms) & and there are no card facilities at the box office.
Parental Guidance Note
These films have been deemed appropriate by the Guth Gafa Programming Team as suitable for children 14 and over. However, parental discretion is always advise and we ask parents to consider the film synopsis and watch the film trailer before purchasing tickets.