Nora Twomey, Ireland, Canada and Luxembourg, 2017,93′
This tale of a young Afghan girl who triumphs over bigotry and war is told in two interwoven animations that beautifully illustrate not only the courage of an oppressed people but also the narrative DNA imbedded in Afghan culture. The young girl uses this cultural weapon of story as she struggles with the Taliban who have imprisoned her father, for being a teacher. She also respects the tenets of Islam, honours her family and deals honestly with those she meets on her path – all this while masquerading as a boy. Visually a delight, the animation glories in monsters, princes and natural splendour, appealing equally to young and old as the ancient fables are re-worked to sit alongside jet fighters and the Taliban in a sparkling parable from the Silk Road.
Please see note on parental guidance below.
Nora Twomey is the co-founder and Creative Director at Cartoon Saloon. Nora oversees the development of the company's slate of productions, such as Puffin Rock, the preschool series narrated by Chris O'Dowd and acquired by Netflix. Nora was the co-director of Cartoon Saloon's Academy Award nominated animated feature The Secret of Kells. She also served as Head of Story on the company's second feature Song of the Sea. The Breadwinner, is Nora's debut as a solo feature director. The screenplay is written by Anita Doron and Angelina Jolie is among the film's executive producers.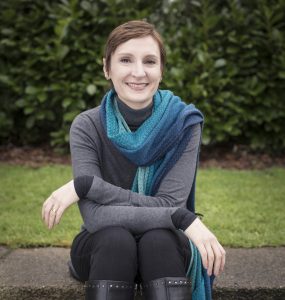 Director: Nora Twomey
Producer:Anthony Leo, Andrew Rosen, Paul Young, Tomm Moore, Stephan Roelants
Editor:Daragh Byrne
Sound:J.R. Fountain
Music:Mychael Danna & Jeff Danna
Website:http://www.thebreadwinner.com/
SCREENING TIME
Friday 20th July, 12.00pm, The RoadHouse Cinema
Sunday 22nd July, 10.30am, The RoadHouse Cinema
TEENAGE DREAMS EVENT – Friday 20th July
This film is part of the 'Teenage Dreams' event happening at Guth Gafa, on Friday 20th July. The Friday screening will be completely free to all teenagers, however booking in advance is required. You can book your Teenage Dreams tickets through the 'Book Your Tickets Online Now' tab on our menu bar to any of the 4 Teenage Dreams films in this years' programme.
BOOKING YOUR GUTH GAFA TICKETS
Please book your tickets online through the'Book Your Tickets Online Now' tab on our menu bar. Once you book your ticket online you will be required to bring the ticket that was emailed to you, for entry to the film. You can print your ticket at home, or present your ticket to be scanned on your mobile phone at the door of the venue. It is recommended that you book your tickets in advance as there is no guarantee of tickets still being available at the box office, on the festival site. In order to secure a seat for the film of your choice we recommend you book in advance. However, if you wish to book your tickets at the festival please note that the festival box office takes cash only. The nearest ATM to Headfort House is in Kells Town (approx. 2kms) & and there are no card facilities at the box office.
Parental Guidance Note
These films have been deemed appropriate by the Guth Gafa Programming Team as suitable for children 7 and over. However, parental discretion is always advise and we ask parents to consider the film synopsis and watch the film trailer before purchasing tickets.