IRISH PREMIERE
Richard Lanni, Ireland, UK, USA, France, Canada, 84′
The true story of a dog decorated for bravery – Stubby saw action in the trenches of wartime France, saving lives by alerting the soldiers to the clouds of gas rolling in. Rendered in a nostalgic colourised style, the tale of a young man going off to war is given a twist when a stray dog he befriends hitches a lift on the troopship and ends up in the platoon. The hound soon becomes a hero – on daring missions across enemy lines to get vital intelligence a village is saved from capture and Stubby wins the hearts of the local damsels, one of whom knits him a cape. Gerard Depardieu voices the hilarious chef-turned-soldier Gaston but it's the newly promoted Sgt Stubby who steals the show.
Please see note on parental guidance below
Richard Lanni has produced, written and directed for cinema, television and home media – and is the founder of Fun Academy Media Group, Ltd., operating from his homes in Cork, Ireland, and Normandy, France, with production and distribution offices headquartered in Columbus, Ga. Prior to Fun Academy, Lanni found success in documentary. His series The American Road to Victory tells the story of three key engagements in the European theater of World War II from the perspective of the G.I.s and is to date the most aired WWII series of all time on American public television with over 6,000 broadcasts since 2012.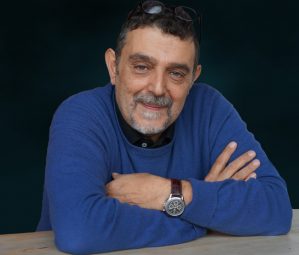 Director: Richard Lanni
Producer: Laurent Rodon, Emily Cantrill
Camera: Mikros Animation / Technicolor
Editor: Mark Solomon
Sound: Technicolor
Music: Patrick Doyle
Website: www.stubbymovie.com
SCREENING TIME
Saturday 21st July, 10.30am, The RoadHouse Cinema
BOOKING YOUR GUTH GAFA TICKETS
Please book your tickets online through the booking link below. Once you book your ticket online you will be required to bring the ticket that was emailed to you, for entry to the film. You can print your ticket at home, or present your ticket to be scanned on your mobile phone at the door of the venue. It is recommended that you book your tickets in advance as there is no guarantee of tickets still being available at the box office, on the festival site. In order to secure a seat for the film of your choice we recommend you book in advance. However, if you wish to book your tickets at the festival please note that the festival box office takes cash only. The nearest ATM to Headfort House is in Kells Town (approx. 2kms) & and there are no card facilities at the box office.
Parental Guidance Note
These films have been deemed appropriate by the Guth Gafa Programming Team as suitable for children. However, parental discretion is always advise and we ask parents to consider the film synopsis and watch the film trailer before purchasing tickets.