IRISH PREMIERE
Cristina Costantini, Darren Foster, USA, Brazil, Germany, 2018, 90'
In a world that's become bored with rock stars, Kung Fu fighters and even the evergreen conflict-zone doctor, the science geek is the new hottest public property around. It's intriguing to non-scientists how these modern day alchemists barely out of adolescence can challenge the received wisdom of the day. Make no mistake this is no better mousetrap these kids are tinkering with but stuff that often confounds even the judges, many of whom are Nobel laureates. Seventeen hundred young geniuses some as young as 14 battle it out in one venue for a place in the top three and $50 000. But behind every young Einstein is a story of the usual teen frailty as well and this is what makes this film both inspirational and heart warming.
Please see note on parental guidance below
Cristina Costantini has made the move from investigative journalism to filmmaking with her debut feature documentary, Science Fair. Long before Cristina was an journalist, she was a science fair nerd. As a dweeby high school kid, the international science fair is where she found her tribe. Science Fair is a love letter to a world that validated her during the dark years that are high school. As a freshman, she placed fourth and it changed her life.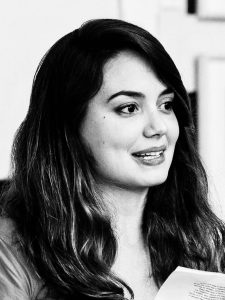 Darren Foster is co-founder of MUCK Media, the production company that produced Science Fair. His work has appeared on VICE, Discovery, National Geographic, PBS, CNN, ABC, and Channel 4 (UK).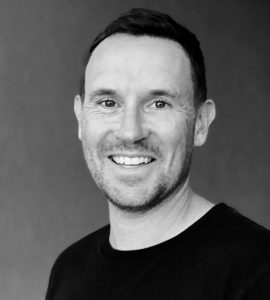 Director: Cristina Costantini and Darren Foster
Producer: Cristina Costantini, Darren Foster, Jeffrey Plunkett
Camera: Peter Alton
Editor: Tom Maroney, Alejandro Valdes-Rochin
Music: Jeff Morrow
Website: http://www.sciencefairfilm.com
SCREENING TIME
Friday 20th July, 2.45pm, The RoadHouse Cinema
Sunday 22nd July, 12.30pm, The RoadHouse Cinema
TEENAGE DREAMS EVENT – Friday 20th July
This film is part of the 'Teenage Dreams' event happening at Guth Gafa, on Friday 20th July. The Friday screening will be completely free to all teenagers, however booking in advance is required. You can book your Teenage Dreams tickets through the 'Book Your Tickets Online Now' tab on our menu bar to any of the 4 Teenage Dreams films in this years' programme.
BOOKING YOUR GUTH GAFA TICKETS
Please book your tickets online through the'Book Your Tickets Online Now' tab on our menu bar. Once you book your ticket online you will be required to bring the ticket that was emailed to you, for entry to the film. You can print your ticket at home, or present your ticket to be scanned on your mobile phone at the door of the venue. It is recommended that you book your tickets in advance as there is no guarantee of tickets still being available at the box office, on the festival site. In order to secure a seat for the film of your choice we recommend you book in advance. However, if you wish to book your tickets at the festival please note that the festival box office takes cash only. The nearest ATM to Headfort House is in Kells Town (approx. 2kms) & and there are no card facilities at the box office.
Parental Guidance Note
These films have been deemed appropriate by the Guth Gafa Programming Team as suitable for children. However, parental discretion is always advise and we ask parents to consider the film synopsis and watch the film trailer before purchasing tickets.