Stephen Nomura Schible, Japan, USA, 2017, 100'
Stephen Schible's portrait of legendary composer Ryuichi Sakomoto goes much deeper than the composer's fame for scores like The Last Emperor and The Revenant. The film is huge – it overflies modern Japanese history, through Europe, to America and settles to fight a series of arguments through his music: progress and tradition; risk and stagnation; artefact and prototype. But Sakomoto, now fighting cancer of the windpipe has many times also stepped down from the podium to join protesters at the barricades on issues such as Japanese renuclearization after the Fukushima tragedy, the Iraq war and many other human rights violations. Defying doctors' orders to rest, the musician works with more urgency, plucking natural and man-made sounds from the environment recombining them again and again till they gain a second life. Here we see, not his last but his greatest work.
Please see note on parental guidance below.
Stephen Nomura Schible was born in Tokyo Japan, and studied film at New York University. After working as an assistant director to the documentary filmmaker Kazuo Hara, he has gone on to co-producer Sofia Coppola's Oscar-winning drama Lost in Translation, among other films. He directed and produced Eric Clapton: Sessions for Robert J. In 2017 he made Ryuichi Sakamoto: Coda which premiered at the Venice International Film Festival.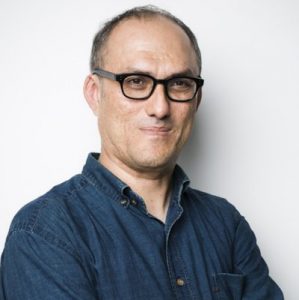 Director: Stephen Nomura Schible
Producer: Eric Nyari, Stephen Nomura Schible
Camera: Tom Richmond, Neo Sora
Editor: Keiko Deguchi, Hisayo Kushida, Yuji Oshige
Sound: Tom Paul
Music: Ryuichi Sakamoto
Website: https://coda.mubi.com
SCREENING TIME
Sunday 22nd July, 8.00pm, The RoadHouse Cinema
BOOKING YOUR GUTH GAFA TICKETS
Please book your tickets online through the booking link below. Once you book your ticket online you will be required to bring the ticket that was emailed to you, for entry to the film. You can print your ticket at home, or present your ticket to be scanned on your mobile phone at the door of the venue. It is recommended that you book your tickets in advance as there is no guarantee of tickets still being available at the box office, on the festival site. In order to secure a seat for the film of your choice we recommend you book in advance. However, if you wish to book your tickets at the festival please note that the festival box office takes cash only. The nearest ATM to Headfort House is in Kells Town (approx. 2kms) & and there are no card facilities at the box office.
Parental Guidance Note
These films have been deemed appropriate by the Guth Gafa Programming Team as suitable for children 10 and over. However, parental discretion is always advise and we ask parents to consider the film synopsis and watch the film trailer before purchasing tickets.