IRISH PREMIERE
Aliona van der Horst, Netherlands, 2017, 90'
With her mother incapacitated by a stroke, the Dutch filmmaker Aliona van der Horst travels to her childhood home in Russia to claim her inheritance: one sixth of a ramshackle house. Filled with artefacts from a society racked by fear and poverty, the house's decline echoes the falling apart of the old Soviet Union, the structure that both comforted and chastised its subjects. The family have never quite forgiven Aliona's mother for deserting the motherland but slowly warm to Aliona as she tries to piece together her mother's early life through photographs, letters and her aunts' testimonies. Complemented by the celebrated artist Simone Massi's exquisite hand-drawn animation this gently modulated family portrait digs deeply into the Russian psyche to reveal a stoic and resilient people.
Please see note on parental guidance below
Aliona van der Horst born in Russia, in 1970, has directed four international award-winning documentaries. She studied Russian literature at the University of Amsterdam and film at the Dutch Film and Television Academy. Beginning her career in 1997 with the much-acclaimed The Lady with the White Hat, she since has received multiple awards for most of her films, among them the Special Jury Prize at the Tribeca film festival for Voices of Ban (2006), and the 'Silver Wolf Award' at IDFA, and Best Documentary award at Edinburgh Film Festival for her film Boris Ryzhy (2008).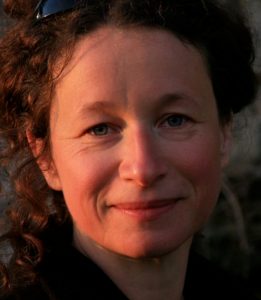 Director: Aliona van der Horst
Producer: Frank van den Engel
Camera: Aliona van der Horst, Maasja Ooms,
Editor: Aliona van der Horst, Maasja Ooms, Oliver Huddleston
Sound: Tim van Peppen
Music: Stefano Sasso
Website: www.loveispotatoes.com
SCREENING TIME
Saturday 21st July, 2.45pm, The Adam Room Cinema (Q&A)
BOOKING YOUR GUTH GAFA TICKETS
Please book your tickets online through the'Book Your Tickets Online Now' tab on our menu bar. Once you book your ticket online you will be required to bring the ticket that was emailed to you, for entry to the film. You can print your ticket at home, or present your ticket to be scanned on your mobile phone at the door of the venue. It is recommended that you book your tickets in advance as there is no guarantee of tickets still being available at the box office, on the festival site. In order to secure a seat for the film of your choice we recommend you book in advance. However, if you wish to book your tickets at the festival please note that the festival box office takes cash only. The nearest ATM to Headfort House is in Kells Town (approx. 2kms) & and there are no card facilities at the box office.
Parental Guidance Note
These films have been deemed appropriate by the Guth Gafa Programming Team as suitable for children 12 and over. However, parental discretion is always advise and we ask parents to consider the film synopsis and watch the film trailer before purchasing tickets.