IRISH PREMIERE
Christian Frei, Maxim Arbugaev, Switzerland, 2018, 113'
Director Christian Frei has skilfully brought together the ancient and the near future in a film that seeks to connect the bones of our prehistoric beginnings to the bespoke organisms that are now being created in labs from Beijing to Boston. Set in one part in the lunar-like tundra of the New Siberian Islands a motley band of hunters pursue mammoth tusks that can fetch a pretty price as ivory stock, while five thousand miles away bright young minds are genetically engineering new species to order. Frei juxtaposes the stark brooding beauty of the islands with the frenetic pace of bio-tech labs to answer the eternal question–Is the End really in the Beginning?
Please see note on parental guidance below
Christian Frei is a Swiss director and producer. He is considered one of today's most innovative and compelling documentary filmmakers. He was nominated for an Academy Award with War Photographer (2001) and won the World Cinema Directing Award at Sundance with Space Tourists (2009). For his latest endeavor he reached out to Siberian filmmaker Maxim Arbugaev.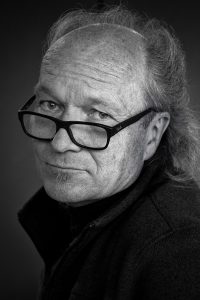 Maxim Arbugaev is a Russian director who grew up to be a professional ice hockey player. Discovering his passion for filmmaking in the solitude of the New Siberian Islands, he now studies documentary filmmaking at The Gerasimov Institute of Cinematography in Moscow.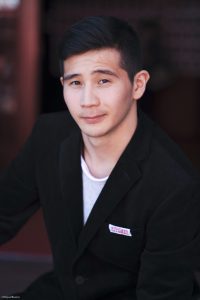 Director: Christian Frei, Maxim Arbugaev
Producer: Christian Frei
Camera: Peter Indergand
Editor: Thomas Bachmann, Christian Frei
Sound: Dieter Meyer
Music: Max Richter, Edward Artemyev
Website:www.genesis-two-point-zero.com
SCREENING TIME
Saturday 21st July, 7.45pm, The Adam Room Cinema (Q&A)
BOOKING YOUR GUTH GAFA TICKETS
Please book your tickets online through the'Book Your Tickets Online Now' tab on our menu bar. Once you book your ticket online you will be required to bring the ticket that was emailed to you, for entry to the film. You can print your ticket at home, or present your ticket to be scanned on your mobile phone at the door of the venue. It is recommended that you book your tickets in advance as there is no guarantee of tickets still being available at the box office, on the festival site. In order to secure a seat for the film of your choice we recommend you book in advance. However, if you wish to book your tickets at the festival please note that the festival box office takes cash only. The nearest ATM to Headfort House is in Kells Town (approx. 2kms) & and there are no card facilities at the box office.
Parental Guidance Note
These films have been deemed appropriate by the Guth Gafa Programming Team as suitable for children 12 and over. However, parental discretion is always advise and we ask parents to consider the film synopsis and watch the film trailer before purchasing tickets.