IRISH PREMIERE
Christopher Quinn, United States, 2017, 94'
Based on the book by Jonathan Safron Foer this extraordinary film by Christopher Quinn paints a picture of an America dominated by factory farming, an illusion of countryside pockmarked by massive barns, holding up to ten thousand pigs at a time; chicken runs that are almost entirely automated – hundreds of thousands of birds processed like bolts, or motorcar tyres or other material. Quinn looks at the genetic mutation that has given the world fatter more compliant factory-friendly animals through selective breeding and chemical interventions. But it wasn't always like this and archive takes us back to an era of a close partnership between farmers and the land. So where did it go wrong – the answer lies in a complex equation of money, population growth and scientific progression, but also in choices that we still have: just because one could breed a six-legged cow doesn't mean one should.
Please see note on parental guidance below
Christopher Quinn's debut film, God Grew Tired of Us, emerged from Sundance in 2006 having garnered both Grand Jury Prize and the coveted Audience Award. Produced by Quinn and Brad Pitt and narrated by Nicole Kidman, the documentary chronicles the extraordinary journey of three Sudanese Lost Boys-men who arrived in the United States after a 15 year migration through their war-torn country. Soon after his documentary's release, Christopher completed 21 Up America, a longitudinal portrait executive produced by Michael Apted. Christopher went on to receive the Emerging Talent Award by the International Documentary Association.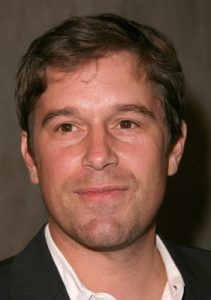 Director: Christopher Quinn
Producer: Christopher Quinn, Jonathan Safran, Natalie Portman
Camera: Mott Hupfel
Editor: Mary Lampson, Geoffrey Richman
Music: Daniel Hart
Website:http://www.bigstarpictures.com/welcome/
SCREENING TIME
Saturday 21st July, 5.15pm, The Adam Room Cinema (Q&A)
BOOKING YOUR GUTH GAFA TICKETS
Please book your tickets online through the'Book Your Tickets Online Now' tab on our menu bar. Once you book your ticket online you will be required to bring the ticket that was emailed to you, for entry to the film. You can print your ticket at home, or present your ticket to be scanned on your mobile phone at the door of the venue. It is recommended that you book your tickets in advance as there is no guarantee of tickets still being available at the box office, on the festival site. In order to secure a seat for the film of your choice we recommend you book in advance. However, if you wish to book your tickets at the festival please note that the festival box office takes cash only. The nearest ATM to Headfort House is in Kells Town (approx. 2kms) & and there are no card facilities at the box office.
Parental Guidance Note
These films have been deemed appropriate by the Guth Gafa Programming Team as suitable for children 12 and over. However, parental discretion is always advise and we ask parents to consider the film synopsis and watch the film trailer before purchasing tickets.