IRISH PREMIERE
Chang-Yong Moon, Jin Jeon, South Korea, 2016, 95'
Rinpoche is a title belonging to reincarnated Buddhist leaders in the Tibetan tradition; a great soul returning to lead and enlighten the faithful. This reincarnation may become apparent when the subject is very young, leaving little choice for the young monk but to assume the responsibility of leadership. Directors Moon Chang-yong and Jin Jeon have faithfully reflected this tradition in a film that is respectful but also funny, sad and deeply soulful, not only because of the religious context but because the film is a love story. The story charts the relationship between the very young Padma Angdu and his godfather and spiritual guide Urgan Rigzin who devotes his life to helping the young lama in his quest – to return to his monastery from his Indian birthplace. The bond between them grows in strength and purity on the journey to Tibet as the young boy attempts to turn away from childhood and take up the mantle of Rinpoche.
Please see note on parental guidance below.
Chang-Yong Moon is an established director and cinematographer from South Korea. Since 1998, his ability to observe and to pay attention to detail has led to his signature documentaries that have won many awards. His accolades includes winning the EBS Prize for Excellence (2009), and the Best Documentary Award Grand Prize at KIPA (2011).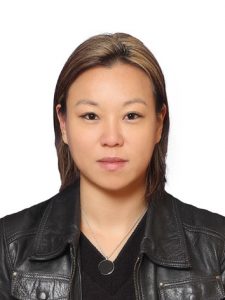 Jin Jeon is a Producer/Director, who was raised as a third-culture kid in ten cities across four countries. She currently produces human-interest documentaries for South Korean broadcasters. She has also worked in the newsroom, and produced a travel program featuring stories in and around Asia.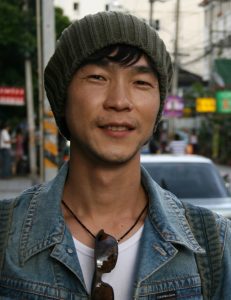 Director: Chang-Yong Moon, Jin Jeon
Producer: Chang-Yong Moon, Jin Jeon
Camera: Chang-Yong Moon, Jin Jeon
Editor: Chang-Yong Moon, Jin Jeon
Sound: Ji Young Jeong
Music: Seo Jung-Li
Website:Facebook/BecomingWhoIWas
SCREENING TIME
Saturday 21st July, 12.15pm, The Adam Room Cinema
BOOKING YOUR GUTH GAFA TICKETS
Please book your tickets online through the'Book Your Tickets Online Now' tab on our menu bar. Once you book your ticket online you will be required to bring the ticket that was emailed to you, for entry to the film. You can print your ticket at home, or present your ticket to be scanned on your mobile phone at the door of the venue. It is recommended that you book your tickets in advance as there is no guarantee of tickets still being available at the box office, on the festival site. In order to secure a seat for the film of your choice we recommend you book in advance. However, if you wish to book your tickets at the festival please note that the festival box office takes cash only. The nearest ATM to Headfort House is in Kells Town (approx. 2kms) & and there are no card facilities at the box office.
Parental Guidance Note
These films have been deemed appropriate by the Guth Gafa Programming Team as suitable for children. However, parental discretion is always advise and we ask parents to consider the film synopsis and watch the film trailer before purchasing tickets.