IRISH PREMIERE
Bernadett Tuza-Ritter, Hungary, Germany, 2017, 89'
Caught in a debt trap Marish lives a slave existence tending to an employer who effectively owns her, through the debt she owes. Verbally abused the timid woman has lost her sense of self in the face of the daily drudgery of cooking, washing, cleaning – all without pay. The hard-working Marish attends to every command without a whimper but in private reflects on a life seemingly wasted. Without her ID and not a penny to her name the 53 year old must surely continue on this treadmill until death or sacking. But bearing witness to the wickedness of slavery through the film has given Marish courage, and an idea takes root inside her – she could be free…
Please see note on parental guidance below.
Bernadett Tuza-Ritter is a Hungarian film director and editor specialising in creative documentaries and fiction. She studied directing and editing at the University of Theatre and Film Arts Budapest. In 2013 she worked as a director on the project called Cinetrain – Russian Writer which won the audience award at Vision du Reel documentary festival. Member of HSE and Hungarian Film Academy. Her first feature length documentary A Woman Captured premiered at IDFA 2017. It was the first Hungarian feature length film ever to compete at the Sundance Film Festival, in January 2018.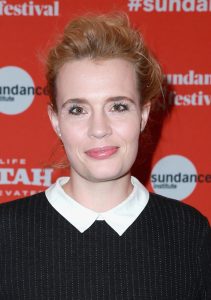 Director: Bernadett Tuza-Ritter
Producer: Julianna Ugrin, Viki Réka Kiss
Camera: Bernadett Tuza-Ritter
Editor: Bernadett Tuza-Ritter
Sound: Tamás Bohács, Márton Kristóf
Music: Csaba Kalotás
Website: http://awomancaptured.com
SCREENING TIME
Saturday 21st July, 3.00pm, The RoadHouse Cinema (Q&A)
BOOKING YOUR GUTH GAFA TICKETS
Please book your tickets online through the'Book Your Tickets Online Now' tab on our menu bar. Once you book your ticket online you will be required to bring the ticket that was emailed to you, for entry to the film. You can print your ticket at home, or present your ticket to be scanned on your mobile phone at the door of the venue. It is recommended that you book your tickets in advance as there is no guarantee of tickets still being available at the box office, on the festival site. In order to secure a seat for the film of your choice we recommend you book in advance. However, if you wish to book your tickets at the festival please note that the festival box office takes cash only. The nearest ATM to Headfort House is in Kells Town (approx. 2kms) & and there are no card facilities at the box office.
Parental Guidance Note
These films have been deemed appropriate by the Guth Gafa Programming Team as suitable for children 12 and over. However, parental discretion is always advise and we ask parents to consider the film synopsis and watch the film trailer before purchasing tickets.