IRISH PREMIERE 
 Samuel Collardey, France, 2017, 94'
Anders Hvidegaard chooses a tiny remote outpost over the capital for his teaching post in Greenland – he's seeking adventure and relief from his bland Danish life. What Anders gets however is so unexpected, so beyond his experience that it forces him to question his place in the world and the role of Denmark as Greenland's custodian. Conditions in the icebound village are severe, the pupils ungovernable, and the cultural differences such a yawning chasm, that Anders fears his choice was a mistake. But the blow-in has a kind of exotic value and before long the community have tempered their view on the Dane and begin to include him in their lives – but on their terms. This was the lesson the young teacher had to learn; apart from igloo building, sledding and Polar Bear hunting.
Please see note on parental guidance below.
Samuel Collardey is an award-winning French director and cinematographer, known for his work in the docufiction genre. His previous films include Du soleil en hiver, winner of the SACD Prize at Cannes Film Festival, and The Apprentice, winner of the Critic's Fortnight' Prize at the Venice Film Festival. Collardey has also directed several episodes of the critically acclaimed polictical thriller television series The Bureau.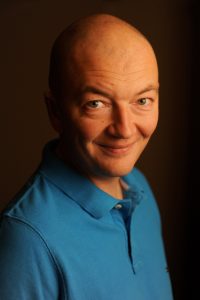 Director: Samuel Collardey
Producer: Grégoire Debailly
Camera: Samuel Collardey
Editor: Julien Lacheray
Sound: Vincent Verdoux
Music: Erwann Chandon
Website: https://www.facebook.com/UneAnneePolaireLeFilm/
SCREENING TIME
Friday 20th July, 5.30pm, The RoadHouse Cinema
TEENAGE DREAMS EVENT – Friday 20th, July
This film is part of the 'Teenage Dreams' event happening at Guth Gafa. This screening is completely free to all teenagers, however booking in advance is required. You can book your Teenage Dreams tickets through the 'Book Your Tickets Online Now' tab on our menu bar to any of the 4 Teenage Dreams films in this years' programme.
BOOKING YOUR GUTH GAFA TICKETS
Please book your tickets online through the'Book Your Tickets Online Now' tab on our menu bar. Once you book your ticket online you will be required to bring the ticket that was emailed to you, for entry to the film. You can print your ticket at home, or present your ticket to be scanned on your mobile phone at the door of the venue. It is recommended that you book your tickets in advance as there is no guarantee of tickets still being available at the box office, on the festival site. In order to secure a seat for the film of your choice we recommend you book in advance. However, if you wish to book your tickets at the festival please note that the festival box office takes cash only. The nearest ATM to Headfort House is in Kells Town (approx. 2kms) & and there are no card facilities at the box office.
Parental Guidance Note These films have been deemed appropriate by the Guth Gafa Programming Team as suitable for children. However, parental discretion is always advised and we ask parents to consider the film synopsis and watch the film trailer before purchasing tickets.