Sinéad O'Shea, Ireland, 2017, 84′
It seems inconceivable that a mother would tolerate an assault on her own child but Sinead O'Shea's poignant film about The Troubles throws light on the distortions war brings: with family the first casualty. To exercise civic control the Ra meters out justice on the street and in this case the sentence is a non-fatal punishment shooting for a boy's misbehaviour. Failure to accept this judgement would bring certain death. What should a mother do; what would the biblical Solomon do? Having to make this choice in a sense sums up the conflict in Northern Ireland where more often than not there is no right answer.
Please see note on parental guidance below.
Sinéad O'Shea is an award-winning filmmaker and journalist. A Mother Brings Her Son To Be Shot is her first feature documentary and had its premiere at the London Film Festival in 2017. She has directed and produced films with Al Jazeera English, BBC, Channel 4 and RTE including The Mystery Behind Eritera and The McCanns v The Media. Previously she has won an Irish Media Justice Award for Lives in Limbo with The Irish Times, and Irish Film and Television Award for Sampler with RTE and cover Ireland for the New York Times.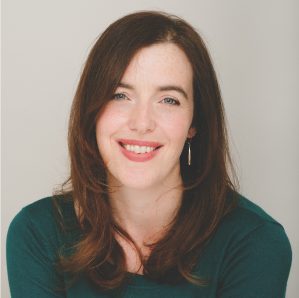 Director: Sinéad O'Shea
Producer: Sinéad O'Shea, Ailish Braken, Figs Jackman
Executive Producer: Joshua Oppenheimer, André Singer, Katie Holly
Camera: Richard Kendrick, Ross McDonnell, Paddy Stevenson, Sinéad O'Shea
Editor: Enda O'Dowd
Music: George Brennan
Website: http://www.blinderfilms.com/a-mother-brings-her-son-to-be-shot/
SCREENING TIME
Sunday 22nd July, 5.30pm, The RoadHouse Cinema, Headfort House (Q&A)
BOOKING YOUR GUTH GAFA TICKETS
Please book your tickets online through the'Book Your Tickets Online Now' tab on our menu bar. Once you book your ticket online you will be required to bring the ticket that was emailed to you, for entry to the film. You can print your ticket at home, or present your ticket to be scanned on your mobile phone at the door of the venue. It is recommended that you book your tickets in advance as there is no guarantee of tickets still being available at the box office, on the festival site. In order to secure a seat for the film of your choice we recommend you book in advance. However, if you wish to book your tickets at the festival please note that the festival box office takes cash only. The nearest ATM to Headfort House is in Kells Town (approx. 2kms) & and there are no card facilities at the box office.
Parental Guidance Note
These films have been deemed appropriate by the Guth Gafa Programming Team as suitable for children 12 and over. However, parental discretion is always advised and we ask parents to consider the film synopsis and watch the film trailer before purchasing tickets.